Biologists from the U.S. Fish and Wildlife Service, South Carolina Department of Natural Resources, Virginia Tech, Audubon, and Clemson University worked to trap and band red knots moving through South Carolina during the Spring 2015 migration season. The crews were able to band 86 birds (outfitting 20 with geolocators to […]
Audubon North Carolina's Sanctuary in Corolla has been identified as being in the top 2 percent of strongholds for birds to survive the effects of climate change over the next century.
In order to continue to preserve this expansive complex and its diverse habitats, they have created a short video to […]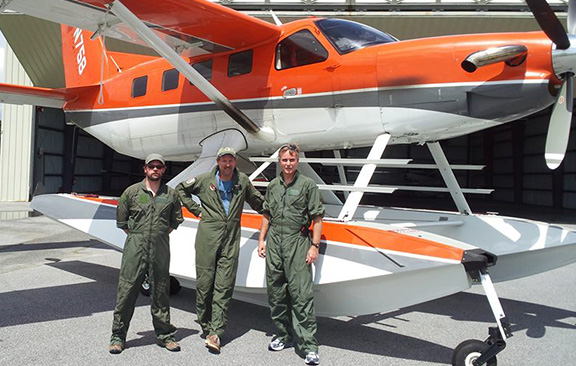 Atlantic Marine Assessment Program
The Atlantic Marine Assessment Program for Protected Species surveys the distribution and abundance of marine mammals, sea turtles, and seabirds in the western North Atlantic Ocean. This information will be used to help best site wind projects. Thanks to the dedicated work of U.S. Fish and Wildlife Service aerial team members Troy Wilson, Walt Rhodes, and Atlantic Coast Joint Venture Science Coordinator, Tim Jones. Full article on page 14!