News and Events
Working with Ducks Unlimited, the Black Duck Joint Venture, universities, and state wildlife agencies, the ACJV has mapped the best places to protect, restore, and enhance habitat to support Black Duck population goals in Chesapeake Bay. Read the full report.
Did you know that the only endemic breeding bird species (i.e., found nowhere else on earth!) in the Atlantic Coast Joint Venture has declined by 9% per year for more than a decade?  Find out more about the plight of Saltmarsh Sparrow and other tidal marsh birds by checking [...]
Partners In Action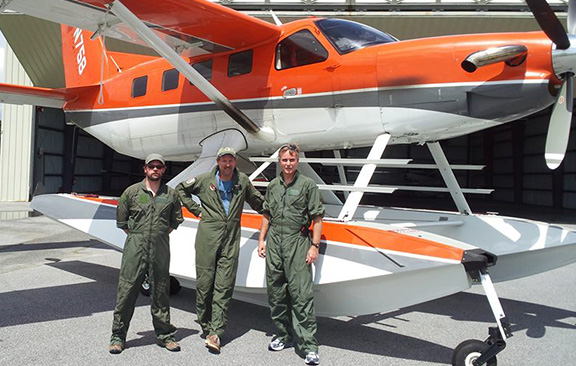 Atlantic Marine Assessment Program
The Atlantic Marine Assessment Program for Protected Species surveys the distribution and abundance of marine mammals, sea turtles, and seabirds in the western North Atlantic Ocean. This information will be used to help best site wind projects. Thanks to the dedicated work of U.S. Fish and Wildlife Service aerial team members Troy Wilson, Walt Rhodes, and Atlantic Coast Joint Venture Science Coordinator, Tim Jones. Full article on page 14!