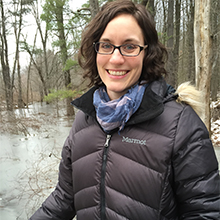 Aimee Weldon, Coordinator
Aimee_Weldon@fws.gov
Phone: 413/253-8407
Aimee Weldon joined the ACJV in January, 2016. In her role as Coordinator, Aimee is responsible for guiding the strategic vision of the Joint Venture, including coordinating the many efforts of the partnership to move the needle on priority species conservation. Prior to joining the ACJV, she directed the land protection and habitat restoration activities at Potomac Conservancy, a regional land trust and watershed organization dedicated to conserving and improving water quality in the Potomac River Basin. In her 6 years with the Conservancy, she raised more than $3.3 million to support land conservation efforts and launched several innovative and successful projects. Aimee has also held leadership positions at Defenders of Wildlife in Washington D.C., where she managed a national program to engage land trusts in biodiversity conservation, and the National Audubon Society, where she coordinated the Virginia Important Bird Areas program. She is the primary author of 'Conserving Habitat through the Federal Farm Bill – A Guide for Land Trusts and Landowners', a guide created to connect a wider network of practitioners to the many opportunities to leverage Farm Bill dollars for wildlife conservation. Aimee received her Masters degree in Ecology at North Carolina State University and her Bachelors degree in Biology from the College of St. Benedict in Minnesota.
---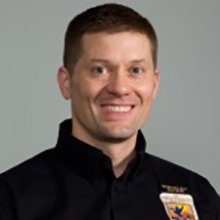 Mitch Hartley, Assistant Coordinator, North
Mitch_Hartley@fws.gov
Phone: 413/253-8779
Mitch Hartley has been with the ACJV since 2004; he is based in Hadley, Massachusetts, at the USFWS Northeast Regional Office.  After five years as ACJV Coordinator, Mitch recently returned to his original position as North Atlantic Coordinator, to focus on habitat delivery from Maine to Virginia.  That work includes assisting partners with USFWS grant programs (i.e., NAWCA, National Coastal Wetlands Conservation, and GLRI's Joint Venture Habitat Restoration and Protection programs); saltmarsh conservation planning and habitat delivery; and leading efforts to leverage external funding (e.g., National Fish and Wildlife Foundation and Natural Resources Conservation Service) to build partner capacity for habitat delivery in Chesapeake Bay and New England.
---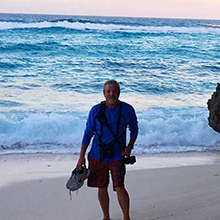 Craig Watson, Assistant Coordinator, South
Craig_Watson@fws.gov
Phone: 843/300-0420
Craig Watson has been with the ACJV for almost 19 years and has been a part of the transition from a focus of waterfowl under NAWMP to that of all bird conservation under NAWMP and NABCI (North American Bird Conservation Initiative). Craig is the South Atlantic Coordinator of the ACJV, with a current geographic focus from North Carolina to Puerto Rico.  His primary activities are working with partners to secure funding for bird habitat conservation projects that benefit high priority species in several bird conservation regions (BCRs) in the South Atlantic region. Craig is currently assisting the Florida Fish & Wildlife Conservation Commission in preparing the BCR Plan for Peninsular Florida, the last BCR in the ACJV to have a bird conservation Plan. His initial efforts for BCR planning in the ACJV beginning in 1999 with the South Atlantic Migratory Bird Initiative (SAMBI) have resulted in one of the most successful regional conservation efforts under NABCI, NAWMP, and partnership driven conservation.
---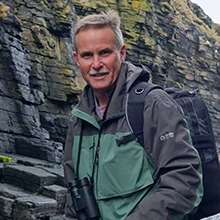 Tim Jones, Science Coordinator
Tim_Jones@fws.gov
Phone: 301/497-5674
Tim, a landscape/avian ecologist, has been with the ACJV since January 2003 where he is responsible for ensuring sound science is used to develop biologically-based conservation plans to deliver all-bird conservation throughout the Atlantic Coast Joint Venture. Dr. Jones has a B.Sc. in Biology from East Tennessee State University, a M.Sc. in Wildlife Science from Auburn University and a Ph.D. in Wildlife Ecology from the University of Maine. Before joining the USFWS, Dr. Jones worked as a Research Associate at the University of Minnesota Duluth where he was a co-investigator on a project modeling the potential future effects of timber management on bird populations. Earlier research focused his interest on the interface of avian population dynamics with landscape ecology and computer modeling. Over the last 15 years he has been involved in numerous research projects that have used his experience in statistics, database design, Geographical Information Systems and ecological modeling to further bird conservation.
Since joining the ACJV, Tim has been involved in projects ranging from monitoring nocturnal migrants, estimating the size of the Southeast population of Painted Buntings, developing down-scaled population objectives for waterfowl to large-scale conservation design projects. Tim has been a member of the core teams responsible for developing the vision that led to the innovative projects such as the SAMBI Designing Sustainable Landscape and Integrated Waterbird Management and Monitoring projects. He represents the ACJV on several national committees such as the NAWMP Science Support Team, Tri-Initiative Science Support Team and IWMM Science Team. More recently, Tim is co-leading the development of decision support tool that will help conservation partners better target projects aimed to help achieve population objectives for American Black Duck while considering future effects of sea-level rise and urban growth.
---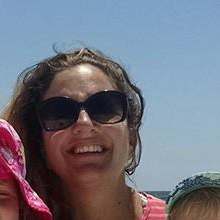 Kirsten Luke, Spatial Analyst
Kirsten_Luke@fws.gov
Phone: 850/769-0552 x253
Kirsten Luke has been with the Joint Venture since 2006 primarily focused on GIS mapping and spatial analyses that support many JV and partner projects and outreach materials. She brings dedicated capacity to the ACJV to obtain, develop, manage, and maintain geographic information systems (GIS) and other databases needed by ACJV staff and partners for effective biological planning, conservation design, monitoring and research, habitat delivery, accomplishment reporting, and evaluation.
Recent Projects include: ArcGIS Online and Story Maps; assisting ACJV and Black Duck JV to develop a decision support tool to inform non-breeding habitat delivery goals for the American Black Duck; and maintains and modifies AMAPPS aerial survey transects as needed and supports efforts to develop aerial survey transects for re-designed mid-winter waterfowl survey and provides GIS support for the Integrated Waterbird Management & Monitoring Project.
---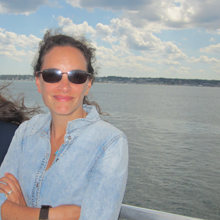 Debra Reynolds, Communication Coordinator
Debra_Reynolds@fws.gov
Phone: 413/253-8674
Debra Reynolds has been with the Joint Venture for ten years. She works to ensure that communication and outreach are integrated into biological planning and supports the staff and partnerships' biological priorities. She is responsible for all aspects of the communication program including coordinating with biologists to write compelling stories and developing a full suite of materials including brochures, fact sheets, exhibits, web, blog, or other social media products.
Debra is the current Chair of the National Joint Venture Communication, Education, and Outreach Team, and the lead communication specialist for the Atlantic Flyway Shorebird Initiative. Additionally, she leads the ACJV Communication Technical Committee work focused on shorebird conservation; has developed several storymaps; and is the lead designer for several products including the Partner in Flight 2016 Landbird Conservation Plan.